Due to my faculty policy I was forced to move this pages from http://www.foi.hr/~dpavlin/fenn to this location http://www.varazdin.com/fenn. Thanx to ORBIS which provided space for this page.
---
First, if you are in a hurry just jump to pictures and examine if there is something for you...
I would like to emphasise that this page is done after searching a net for a Sherilyn's home plage. As it seemd, there were at least four or them, but none exists in this moment. And as a fan, I had to do something...
---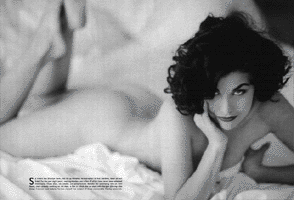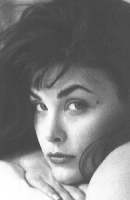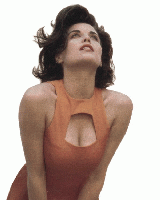 ---
If you like some of pictures you can also download full versions by clicking on it. Original filenames and sizes follows: So, that's it... I must say that people responed to my request for pictures. Thanx guys (especially to Max)... I couldn't do this without your help. However, you can still contact me if you have some really cool pictures...

If you really don't have anything else to do, you can examine my home page. I warned you...

And if you are still not tired, jump here and examine Sylvain Charpentier's Sherilyn Fenn page.
Anyhow, just enjoy...
And when you are done, go to America and examine Chris Herr's Ode to Sherilyn Fenn....
Yes, yes... So I found some more pages...8-)
---
This page is created using Windows 95 and HotDog 1.0029 on PC 486 at 120 Mhz and 16Mb of RAM. Oh, yes it also has two 1.08 Gb drives (In case you didn't noticed until now, I'm showing off with my machine).
Then, it's updated on Digital Alpha 300 XL using joe. Who said that it can't be done ?
In it's next reincarnation I again used Windows 95, Microsoft Explorer (Yuk!) and QED.
As that wasn't enaugh (good, powerfull) I moved to my Linux, again joe and Netscape 2.0. And, finaly, it's over...

And you are not first who is here. In fact, you are
th...
This page had 4313 hits before it was moved here.

Last time updated 1997-02-14 at 09:17...